Welcome to What We Follow Friday! The internet is teeming with new data, interesting stories, breaking news and so much more every single day and it's easy for the important information to get lost in the noise. That's why we're sharing some of our favorites from around the web with you every Friday.
This week features stories about how our mornings look across the globe, companies that changed the world (the list may surprise you!), why being charitable is good for your business's bottom line and more. Check them out:
The Making of a Great Logo
"Your company's logo is the foundation of your business branding. It is probably the first interaction that you will have with your customers. An effective logo can establish the right tone and set the proper ethos. After years of crafting logos for different projects, I've come up with a set of questions that I always ask myself before delivering a new logo."
Why Giving Back is Good for Business [Infographic]
"Companies that have increased their corporate giving in recent years are seeing a return on their investment in the form of higher revenues.  Among other causes, support for community and economic development programs has grown the most since 2010."
27 Companies that Changed the World
"Business is the instrument that mankind has settled on to propagate change. Take a long step back and what do you see? A world of invention and unintended consequences."
Ikea Knows How You Wake Up
"What do people on the other side of the globe eat, drink, do for fun?  In its latest Life at Home report, Ikea decided to look at how people wake up in eight different cities: Berlin, London, Moscow, Mumbai, Paris, Shanghai, Stockholm, and New York. New Yorkers, for instance, along with Stockholmers, are more likely than residents of any other surveyed city to work on the toilet. Who knew?"
Millennials Check Their Phones 43 Times a Day. Here's What They Are Looking For. [Infographic]
"Millennials are a marketer's dream: they are always plugged in. They are also a marketer's nightmare: they have seen it all and have no patience. Across the globe, people between the ages of 18 and 36 check their phone 43 times a day on average, according to a survey of 1,800 millennials conducted by web analytics company SDL."
If you come across an article you think we should be reading, tweet it to us, post it to our Facebook page, or leave us a comment at the bottom of the page!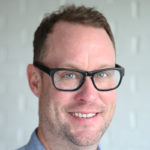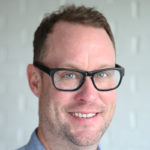 Latest posts by Chris Wofford (see all)