Welcome to What We Follow Friday! The internet is teeming with new data, interesting stories, breaking news and so much more every single day and it's easy for the important information to get lost in the noise. That's why we're sharing some of our favorites from around the web with you every Friday.
Here's what we've picked this week:
The Innovation Strategies That Lead to Success (Infographic)
"Most companies acknowledge that innovation is vital to achieving success, yet more than half of businesses don't have any innovation strategies in place. The reality is that there are some true roadblocks–like resource and budget constraints–which get in the way of focused innovation efforts. However there are other factors, such as strong and visionary leadership, that can foster innovation within a business."
Is For-Profit the Future of Non-Profit?
"Charity is for patsies. If you really care about making the world a better place, buy a trendy bag. That was the logic Lauren Bush Lauren articulated in a 2013 interview about FEED, a for-profit entity she founded that creates simple, eco-friendly tote bags whose price covers the cost of donating school meals to children in Rwanda via the UN World Food Program."
Take a Tip from Bezos: Customers Always Need a Seat at the Table
"When starting a new business, it's understandable that the main focus is to develop an innovative product or service that will cause the market to stand up and pay attention. It's also clear that entrepreneurs need passion and endless supply of energy to create a new business from that innovation."
Does Samsung's New Stress Monitoring App Really Work?
"With little fanfare, Samsung this week added a curious new feature to the health-monitoring app that comes with its Galaxy S5 smartphone and Gear smartwatches. On top of the existing pedometer, heart-rate monitor and various other means of self-diagnosis, the "S Health" app now also offers a "stress monitor," which promises to keep a log of how anxious you get during the day."
Physicists Prove Surprising Rule of Threes
"More than 40 years after a Soviet nuclear physicist proposed an outlandish theory that trios of particles can arrange themselves in an infinite nesting-doll configuration, experimentalists have reported strong evidence that this bizarre state of matter is real."
If you come across an article you think we should be reading, tweet it to us, post it to our Facebook page, or leave us a comment at the bottom of the page!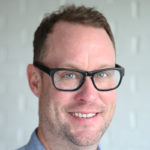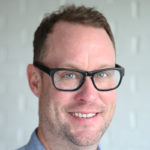 Latest posts by Chris Wofford (see all)