We're bringing back What We Follow Friday on the blog. The internet is teeming with new data, interesting stories, breaking news and so much more every single day and it's easy for the important information to get lost in the noise. That's why we're sharing some of our favorites from around the web with you every Friday.
Here's what we've picked this week:
7 Deadly Sins of Financial Management
"Financial management is the beating heart of every single business. Money pumps in, money pumps out, and it's critical to ensure you're following the right regimen to maintain the health of the organization."
What You can Learn From the Bad Boys of Entrepreneurship
"Zac Bissonnette talks about bad people that became successful entrepreneurs, why entrepreneurs can't take their own advice, and the best pieces of career advice that he learned in the research for his book."
The Brilliant Business Theory Behind Wu-Tang Clan's Disruptive Plan
"When you consider the concept of differentiation, you might be tempted to think of it only in terms of end products for consumers: The qualities and traits that distinguish brands of cars, deodorants, and sports drinks from each other. But there's another way to think about differentiation. It's to ask yourself: How might my company differentiate itself from its competitors before the product reaches customer hands?"
The Evolution of Recurring Revenue
"Building a recurring revenue stream is a proven way to grow business and disrupt entire markets. Most people associate modern companies like Netflix and Hulu for disrupting their respective industries with a recurring offering but they weren't the first."
[Infographic] These are the Weirdest Things Thousands of People Google Every Month
"Google is obviously an amazing informational resource, summoning all the secrets of the universe in less than .2 seconds. It serves as an oracle, unto which we project all our desires, fears, and mild concerns. Although each of us has our own protective battle to fight over anyone in our family groups discovering what's in these histories, that information is still out there in the world. And as it turns out, some rather weird searches are shockingly common."
If you come across an article you think we should be reading, tweet it to us, post it to our Facebook page, or leave us a comment at the bottom of the page!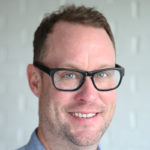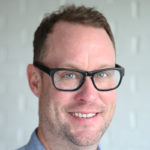 Latest posts by Chris Wofford (see all)