Welcome to What We Follow Friday! The internet is teeming with new data, interesting stories, breaking news and so much more every single day and it's easy for the important information to get lost in the noise. That's why we're sharing some of our favorites from around the web with you every Friday.
Here's what we've picked this week:
The Potentially Super Creepy Future of Wearable Tech in the Workplace
"Wearable data-tracking devices used at work and at home could help to boost employee productivity, according to research from Goldsmiths, University of London. And the possible future uses of such devices in a workplace setting might just be worthy of a sci-fi novel."
Branding 101: We Respond Emotionally to Numbers
"Radiolab recently examined the emotional power of digits when guest Alex Bellos, who writes and lectures on mathematics, discussed a global survey he conducted–on favorite numbers. What he found, among 30,000 responses from across the world, is that we have a universal tendency to anthropomorphize numbers."
Now You Can Print a House in 24 Hours, Plus 13 Other Weird 3D Printed Things
"Printing in metal, plastic, nylon and a hundred other materials? No, it's not science fiction, but fact. 3D printing – the ability to produce objects on demand at a relatively low cost – is a top trend once reserved for prototypes and toys that is set to explode into the consumer marketplace."
12 Thing Incredibly Happy People Often Do
"Do you have a friend who always seems so happy? Have you ever thought, "how do they do it?" How do they stay positive even when life seems impossible? People who are generally happy have a set of habits that they do daily that puts them in their happy place."
Every Job in America, In 1 Graph
"There are roughly 137 million jobs in this country. About two-thirds of those jobs are in private-sector services; the remaining third are split between goods-producing jobs (mainly manufacturing and construction) and government work (mostly at the state and local level)."
If you come across an article you think we should be reading,
tweet it
 to us, 
post it to our Facebook
 page, or leave us a comment at the bottom of the page!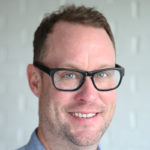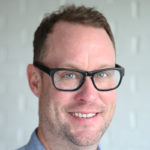 Latest posts by Chris Wofford (see all)