Call me an early adopter. Since graduating from Cornell's School of Hotel Administration in '03 – I've implemented digital marketing strategies for 65 hotels located everywhere from Atlantic City (holy rollers!) to Jerusalem (holy cow!). From San Francisco to South Beach, the digital marketing world moves at the speed of light. In order to keep up, hospitality marketers often have to look outside the industry.
SXSW Interactive, (aka today's marketer's Disneyworld), is a great place to catch wind of emerging interactive trends. In anticipation of SXSW Interactive 2013, I took a look back at my big 3 takeaways from SXSW Interactive 2012 (still totally relevant to today's hospitality marketer!). 

You Are What You Curate: Content is King
Content is viral & short lived. Managing it across your touch points is time consuming. But, give me good content all day long, because good content is a marketer's best friend. It doesn't matter if you're selling a two- or four-star property; your physical room ain't going to sell itself in today's competitive marketplace. Dismissing content that engages consumers is a lost opportunity. You're only as good as the company you keep, so choose your content partners wisely. Associating your brand or hotel with the "right" partners is a quick & dirty way to build cachet & generate buzz.
At SLS South Beach, we recently brought on Net-A-Porter & Mr. Porter as content partners during Art Basel. Net a Porter was willing to create a co-branded SLS South Beach site, featuring Art Basel worthy looks for guests. Additionally, they'd offer free same day shipping for SLS South Beach guests.
In exchange, we agreed to promote the SLS / Net-a-Porter site across our social, web, email, & in room iPad touch points. The cross promotion was a win-win for both partners. Net a Porter gained some sales, but moreover, each brand leveraged the other's audience to promote a cool piece of content that added to their user/guest experience & brand cachet.
Capitalize on Consumer FOMO
FOMO is the uneasy and sometimes all-consuming feeling that you're missing out on something that your peers are doing, in the know about, or in possession of more or something better. FOMO may be a social angst that's always existed, but it's going into overdrive, thanks to real time digital/social updates, and to our constant companion, the smartphone. Smart marketers manifest FOMO in social media-heavy viral-prone campaigns.
To build buzz on the Grand Opening of SLS South Beach and promote Hyde Beach, the hotel's day/nightclub, we launched the "Hyde Beach Escape Sweepstakes". We created a PR-worthy package, chock full of indulgent glamour & promoted it across our channels with "last chance" and "limited time only" messaging in order to create urgency and, of course, jealousy. The campaign's success was multi-faceted–we gained hundreds of new Facebook followers & ended up selecting a socially influential winner amongst hundreds of applicants.  To top it off, we even sold a few Hyde Beach Escape packages for those who couldn't wait to win!
Practice Agile Marketing

As an interactive marketer, you want to capitalize on consumer's FoMo. But, suffering from FoMo in your professional life, can be dangerous. For example, just because the hotel down the street hopped onto Spotify doesn't mean it's the right social strategy for your property. Social media may be cheap, but it's certainly not free. Engaging social content & community management requires time & human capital – better to build a community than to build empty house (or profile). Get your Facebook timeline strategy in place,  & chances are you can apply what you learned to the next hot social media platform. Stay nimble & plan in six-month broad strokes. Plan like the industry moves, allowing your strategy to remain nimble & needs based. Work on a great piece of content & get your Facebook Timeline strategy in place before hopping onto the next emerging platform.
Key Takeaways
When producing content, audience is the primary focus. – Ask: What would my audience love?
We're moving toward a feed-based system, and companies will have an increasingly tough time squeezing in overly promotional content. For this reason, brands have to be entertainers. – Think beyond your product, evoke emotion, think lifestyle. capitalize on consumer FOMO!
Great content published on a persistent basis takes an enormous amount of work, but smart brands understand it can have a powerful impact – Quality over quantity, practice agile marketing.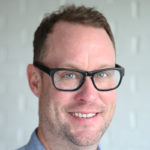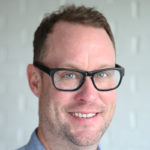 Latest posts by Chris Wofford (see all)