As an HR practitioner, you are often asked to determine whether an employee issue is heading into legal territory. To do this, you need guidance and a utilitarian method for assessing complex issues. Read today's post, then download the free HR Law Navigator tool as your resource and "check in" for assessing employee concerns.
Most HR practitioners aren't lawyers, yet they're on the front lines of handling employee situations that have the potential for raising legal concerns. Navigating the ins and outs of ever-changing Equal Opportunity Employment (EEO) laws—at the federal, regional and even country level—isn't an easy job. Even though you may have a centralized HR department that handles employee relations issues, HR generalists and consultants are still usually responsible for gathering information about potentially problematic situations. HR practitioners are also often asked to seek advice from legal experts and to partner with them to determine how to manage and respond to such situations.
As an HR practitioner, your job is not just to minimize your organization's risk of legal exposure and make sure people "play by the rules"; it's to ensure all employees have a safe, productive working environment within which to thrive and create the most value for your organization and its stakeholders. HR practitioners need to feel confident making the call to send an employee concern up the chain, or to launch a full-scale legal investigation. But what kinds of questions should you ask to make sure you're assessing a situation fully? How do you make sure you recognize whether an employee situation has the potential for legal concerns? The answer is, it often depends.
"The toughest part about dealing with EEO issues in HR is the nuance involved. Every situation is unique and requires empathy, rationality, and understanding. The reasonable person standard that exists when determining disparate treatment in many cases creates a lot of grey area to work within, but good faith efforts go a long way," said Beth Livingston, assistant professor of Human Resources at Cornell University's ILR School.
That grey area is one reason Livingston argues that empathy is perhaps the most important skill for an HR practitioner when it comes to figuring out which HR issues require legal advice.
"Most employees want to be treated fairly and want to avoid litigation; HR practitioners want likewise. If we look at it from this perspective, the incentives are already aligned," said Livingston. "The same situation can affect different people in very different ways, and the more HR practitioners can attempt to understand the employees they work with and what their values are, the better they can address issues before they become legal liabilities."
Download the free HR Law Navigator, a resource included in eCornell's Human Resources program, to help you recognize potential legal issues involving employee situations, gather sufficient information for seeking advice from legal experts, and chart a safe course when making decisions that impact your employees and your organization.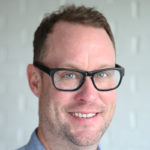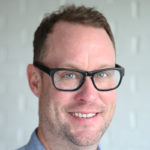 Latest posts by Chris Wofford (see all)