eCornell has been named to Training Industry, Inc.'s 2010 list of The Top 20 Leadership Training Companies. The first annual list was assembled by Training Industry's review committee to include companies that have demonstrated experience and excellence in providing leadership training services to a variety of clients.
A complete list of the Top 20 Leadership Training Companies can be seen online at www.trainingindustry.com/leadership/top-companies-listings/2010/2010-top-20-leadership-companies.aspx.
Selection of the Top 20 Leadership Training Companies was based on the following criteria:
Thought leadership and influence on the leadership training industry.
Industry recognition and innovation.
Breadth of programs offered and audiences served.
Delivery methods utilized.
Company size and growth potential.
Strength of clients.
Geographic reach.
Experience in serving the market.
"Leadership training represents one of the broadest content segments of the training industry," said Ken Taylor, Chief Operating Officer of Training Industry, Inc. "Our list of the Top 20 companies highlights the best in class organizations focused on the leadership skills critical to driving business performance."
"It is certainly rewarding to be considered in the top echelon of leadership training providers," said Chris Proulx, CEO of eCornell. "This is a strong affirmation of the significant capabilities, resources and experience we have assembled at eCornell and brought to bear on our clients' leadership and management development initiatives."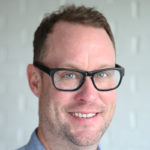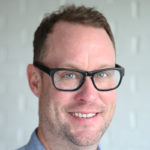 Latest posts by Chris Wofford (see all)