Small, gray font.
Buried at the bottom of an email marketing message.
Nearly impossible to read.
It's almost as if whoever added it there does not really WANT you to see it.
You know what I'm referring to, right?
The CAN-SPAM Act – the United States law that governs unsolicited email – states all emails must have an opt-out mechanism. Traditionally, marketers have plopped the unsubscribe link at the bottom of email marketing messages. In fact, many vendors automatically include an opt-out in the email footer.
However, I'm here today to tell you … don't hide that unsubscribe!
Instead of trying burying your unsubscribe link in the footer of your emails in small, gray font, I challenge you to put it at the top.
Yes, that's right, not only am I suggesting not hiding the unsubscribe, I'm telling you to put it front and center.
That's exactly what the team at woot! does in its Daily Digest email.
Now clearly the messaging and imagery has to be consistent with your brand. Not every individual or company can get away with "Are you nuts?" the way woot! does.
So why am I advocating moving the unsubscribe link (or button) to the top of your emails? The bottom line is this: If someone wants to be removed from your email list, they'll find a way.
If your unsubscribe link is hard to find, your subscribers will take one of the following actions:
Delete your email (while cursing)
Mark your email as spam
Ignore your email (this time) and then do (a) or (b) the next time they get your message.
If they want "out" … make it easy. The alternative is not nearly as pretty.
If you want to take it up a notch, have a bit fun with your unsubscribe images. That's what Chris Penn, Vice President of Marketing Technology at SHIFT Communications, does.
In his "Almost Timely News" Saturday email newsletter, Chris includes the following:
Unsubscribe/Remove Yourself
Once upon a time, there was a giant, huge unsubscribe button. Now, we just use popular memes.
Each and every week, he replaces the unsubscribe image with something unique. Chris has a bunch of them saved on Flickr. If you have a few minutes to spare, it's worth reviewing them.
You can also get have some fun with the landing page that shows up after someone unsubscribes. Groupon did this a few years back with its "Punish Derrick" video. It's worth two minutes of your life.
Finally, if you are not quite ready to move your unsubscribe link/button to the top (woot!) or create a unique image meme every week (Chris Penn) or produce a post-opt out video (Groupon), you can still change your typical (boring!) unsubscribe link to something like this:
Not into these emails anymore? That's cool. Just unsubscribe now. No hard feelings. I promise.
Whichever option you choose, it's still important to include an unsubscribe link at the bottom of your email marketing campaigns. This is where people typically look for it, so be sure it's there too!
What does your unsubscribe option look like? Do you have it buried at the bottom or is it front and center? Please share in the comments below!
By DJ Waldow, Digital Marketing Evangelist, Marketo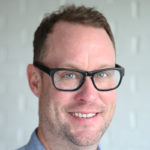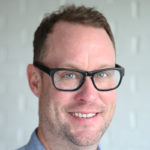 Latest posts by Chris Wofford (see all)