How to Improve Healthy Eating and Active Living in Rural Communities
America is in the grips of an obesity epidemic. While it may be tempting to lay the blame on personal choices, the reality is much more complicated. It's hard to live healthily when you have limited nutritious food options nearby or if your community does not provide the types of environmental features that promote physical activity.
As part of our Expanding Nutrition Frontiers WebCast series, Chris Wofford was joined by Rebecca Seguin, an associate professor in Cornell University's College of Human Ecology, to discuss healthy living in rural communities.
Wofford: Rebecca, what is the current state of affairs when it comes to healthy eating and active living? Why is this something we should be concerned about?
Seguin: I think everybody knows that we have a major problem with the number of overweight and obese Americans. Two out of three adults are overweight, and that is certainly problematic in and of itself. But it also carries all of these additional risks like cardiovascular disease, diabetes, and some types of cancer.
We also have a major epidemic of child obesity, with one in three children being overweight or obese and about one in five children qualifying as actually obese. We know that if individuals are overweight as children, they are more likely to be overweight or obese as adults and that will then carry through all these additional health risks. If current trends continue, the next generation will be the first to die younger and sicker than their parents.
We know that while individuals make their own decisions about what they eat and what they do, they are part of social and physical environments that influence them both negatively and positively. So we need to better understand the features of those environments so we can help guide people towards making healthier living choices.
We can also influence policy at the local, state, and federal levels in terms of policies and guidelines that can help people make better choices and live healthier lives.
Wofford: Can you give us an example of how the physical environment in rural communities affects healthy living?
Seguin: There's a town in Pennsylvania that we've worked with that's fascinating. There's a sort of a triangle in the middle of these two state highways and the community center and school are sandwiched in between. You have residential communities on each side of the highways and the children all get driven to school even though they only live a 16th of a mile away.
They have to be driven because there's no safe way for them to get from their residences to the school or to the other side to the library, which is really the heart of this community. I myself took a walk through this area and it really felt dangerous. There weren't sidewalks, there weren't crosswalks. Cars were not looking for pedestrians at all.
So the question becomes whether you could build some structures and start changing social norms that would enable the kids to actually be more active in their daily lives. That's what we really need. We don't necessarily need people to be more active by going to gyms. They need ways to become more active in their daily routines.
Wofford: What's the solution?
Seguin: A local policy might be to organize "walking school buses." Parents could sign up to take one day a week in which they would help the kids safely walk to school. That's an example of a residential policy initiative that could really help kids get active in their day-to-day lives.
Wofford: So that ties in to what's known as the "built environment" concept, right? And doesn't the same concept apply to things like the availability of healthy food?
Seguin: Absolutely. Something we have to think about, particularly in rural environments, are the small businesses. Small store owners, for instance, are often barely staying in business. So while you might want there to be healthier choices for people in those small town retail environments, in some cases healthier food choices are going to spoil because people aren't buying enough of them. A local initiative that might actually help drive business would be to use local marketing to highlight some of these healthy options. If you can create enough demand within these small stores, the owners wouldn't lose money and then they could stock more variety and higher quality products.
Wofford: As you said, the obesity epidemic is a national problem, not something that is confined to rural communities. What are some of the factors behind it?
Seguin: This is really simple stuff but I think it's important to remind people that when we talk about obesity it is about energy in and energy out. What we want is for people to maintain an energy balance. Even if you are overweight, staying weight stable is a benefit compared to continuing to gain weight. And if you're obese or overweight and want to lose weight, that means you have to expend a bit more energy and eat a bit less. If you just make those tiny shifts over time, you'll get closer to a healthier body weight.
A lot of this has to do with sedentary behavior. We've built all of this efficiency into our lives and that efficiency has actually caused us to hold onto extra weight and not be as physically active or physically fit.
Two out of three people are not getting any daily physical activity. And at our schools, this number is a little out of date, but around 90 percent of children have no physical education classes. We need people to be more active. We want them to engage in vigorous physical activity. We want them to do a range of leisure activities and to simply sit less.
We're all sitting down a lot but there are little things you can do to help: just getting up and moving around, parking a couple blocks away when you're running errands, taking the stairs, that sort of thing. Those little bits of activity really add up throughout the day.
Wofford: Activity is one thing, but what about what people eat?
Seguin: We really need to see a shift in eating patterns, like eating more whole grains and having fruits and vegetables take up a much bigger bit of real estate on your plate, as well as having a variety of protein sources.
Let's look at what Americans are eating. Too much in the way of refined grains, not enough in the way of whole grains. Too much in the way of added sugars and sodium. I don't think people realize all of the foods that have added sugar. Bread and cereal are good examples. Both can have quite a lot of added sugar—more than people might realize.
Part of this is individual decision-making but part of it is also the social environment. And part of it is the built environment—financial access and physical access.
Wofford: Can you tell us about some of these environmental factors?
Seguin: When it comes to health in rural communities, there is a list of questions you need to look at. Is there a sidewalk? Are there crosswalks? Is there a restaurant there? Is it a fast food restaurant? Is there a grocery store? Is the only food store in town the gas station that sells convenience food? The built environment matters.
When people think about the environment, they think about things in nature but when we talk about the built environment, these are man-made features: streets, playgrounds, sidewalks, community centers, et cetera.
Wofford: So, making a community more walkable can help with obesity?
Seguin: Yes, but it really depends on a variety of factors. Part of it depends on how far people actually live from where they're walking. There are also factors related to low-income neighborhoods and minority neighborhoods and there are safety and transportation factors. There's not a clear answer but in general, community features that we consider to promote active living are associated with lower obesity rates.
Wofford: You mentioned earlier trying to walk a few blocks when out running errands, but in some rural communities the nearest market might be ten or more miles away.
Seguin: That's right. For a lot of people the closest market is far from home and in a lot of cases it's not even a good market in terms of healthy choices. That's what people are faced with. They are basically forced to drive.
We did some work in rural Montana and, in some cases, people out there only shop once every three weeks or more because they are driving 100 miles to a mega-superstore and getting all this food.
Wofford: You hear a lot about "food deserts." When it comes to access to food, what are we talking about?
Seguin: I think people will often hear the term "food access" and they just think maybe there isn't a store there. But it's actually more than that. It's proximity to the store—can you get there? There are many people, including a lot of the older adults whom I work with, who don't have access to consistent or reliable transportation. And so, that Dollar Store or the local convenience store becomes their only food access point because they don't have any other options.
Wofford: A big part of your work has been dealing with the local community members, whether that be in Pennsylvania or Montana or wherever. How did you get people engaged and did you meet with any resistance?
Seguin: We absolutely faced resistance. In food environments, the big issues are working in schools. There are huge barriers involved, like the food that the schools have access to, and time factors for the workers involved.
When it comes to the built environment and a focus on increasing physical activity, the biggest resistance is cost. How do you pay for all of this? It might sound great to build a bridge over those two busy roads to get the kids from the library to the school and then home again. But who's going to pay for it?
There's also the capacity issue. People have limited capacity and they're busy, so how do you keep them engaged over time? That's an ongoing challenge.
However, through some of the community work that we do, we can see that one of the key motivators for residents in the projects that we run is that they're incredibly concerned about their children, their grandchildren, and future generations. That motivates them to get involved in changing community environments, because they want their grandchildren to be healthier.
Wofford: We've covered a lot of ground here today. Rebecca, thank you for joining us.
Seguin: Thank you, this has been great.
Want to hear more? This interview is based on Rebecca Seguin's live eCornell WebSeries event, Improving Healthy Eating and Active Living in Rural Communities Through Citizen Science. Subscribe now to gain access to a recording of this event and other Expanding Nutrition Frontiers topics.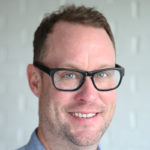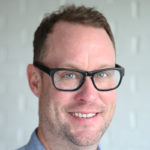 Latest posts by Chris Wofford (see all)