High potentials usually have good ideas, but what transforms a high potential into a genuine leader is the capacity to move agendas and get results. Ideas must be implemented. Samuel Bacharach believes that leadership is about "executing" and getting things done. Leadership need not be driven by charisma or personality, but by the exercise of specific microskills that allow leaders to move an agenda through an organization.
In this world of mergers and acquisitions, turf and uncertainty, in which the solution mindset is replacing the product mindset, your high potentials need to have the political skills to mobilize groups and the managerial skills to sustain momentum.
This webinar will discuss some of the specifics of these pragmatic skills and elaborate on how you can implement a program to help high potentials within your organization develop these skills.
Wednesday, March 12, 2014 12:00 PM – 1:00 PM EST
Samuel Bacharach is the McKelvey-Grant Professor in the Department of Organizational Behavior at Cornell University (ILR). He is also the co-founder of the Bacharach Leadership Group (BLG), an organization which specializes in leadership development programs with an emphasis on microskills of change, innovation, execution, negotiation and coaching.
Sam writes a weekly column for Inc.com, focusing on issues of pragmatic leadership, and has published over 100 academic articles and over 20 books. He is the author of Get Them on Your Side, Keep Them on Your Side and the forthcoming volume, Moving Your Agenda: Leading for Innovation and Change.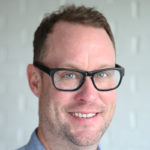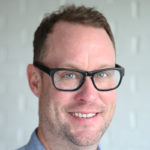 Latest posts by Chris Wofford (see all)