Marketing is all about maximizing a customer's financial contribution to your brand. The more a customer spends on your products or services, the better it is for your bottom line. But there's more that goes into a customer's value than a big purchase here and there. We've taken the formula for determining your customer's lifetime value from our certificate in Data-Driven Marketing to give you a sneak peek into the Ivy League strategies we can offer to enhance your marketing campaign.
Customer Lifetime Value Equation
You can use a simple equation to determine exactly how valuable a customer is to your overall success as a company. By figuring out the customer lifetime value (CLV) for your top customers, you'll be able to see just how much each contributes to your revenue goals.
The customer lifetime value calculation consists of three distinct parts, which are multiplied to give you a quantifiable figure that shows a customer's overall worth. Use this formula to see how your top customers shape up or to analyze a specific segment to see how certain customers can become more valuable.
Average Spend
The first part of the equation is simple. How much does a given customer spend, on average, when he or she patronizes your business? This number can be easily calculated through any sort of internal database you may have. You can also help to drill down to the individual customer by using customer loyalty cards or personalized website logins for online purchases.
Repeat Sales
Knowing how much a customer spends is only valuable if placed in the right context. A customer who spends $1,000 for a one-time purchase is less valuable than someone who spends $100 each month over the course of a year. While you obviously want a customer to spend as much as possible, the frequency with which a customer shops is just as important. Furthermore, frequent visits show a measure of loyalty that can't be quantified by looking solely at a customer's average expenditure.
Retention Time
Let's face it, there's no such thing as a lifelong customer. You'd be foolish to expect a customer to stick around forever. But you can figure out how long the average customer supports your business and apply that to the general population. Again, the longer the retention time, the better off you are, but some businesses aren't based around lengthy periods of retention. For example, a store that specializes in baby merchandise won't be able to retain customers for as long as a store that targets adults.
When you multiply all three of these elements, you end up with a figure that can be used to represent a customer's lifetime value to your business. This amounts to the present value of future cash flows, so you may end up getting more out of customers than you expect. In any case, customer lifetime value is a great tool to use as you attempt to identify and target your most important customers.
Alternate Calculations
The calculation described above is just one way to calculate CLV. Other formulas incorporate additional factors, such as acquisition costs, direct mailing costs, and your company's margin rate.
If you're interested in learning more about CLV and other marketing concepts, consider the Data-Driven Marketing certificate program offered by eCornell. You'll learn about the elements that comprise customer lifetime value, as well as how it can best be used as part of a comprehensive marketing campaign.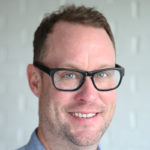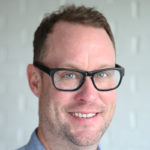 Latest posts by Chris Wofford (see all)