Success in the hotel business hinges on getting demand management right. It's a key driver in hotel operations, revenue optimization and overall customer experience.
Today we give you an entire chapter on demand management from The Cornell School of Hotel Administration on Hospitality book. In this chapter written by Cornell Professor Bill Carroll, you'll get both a broad overview and incredibly detailed instruction on how to manage demand at your hotel. This chapter on demand management is an absolute must-read for anyone in hospitality working at the crossroads of revenue generation and customer service.
Permission to redistribute Dr. Carroll's chapter courtesy of Wiley Publishing.
From the publisher: This cutting-edge and comprehensive book—with contributions from the star faculty of Cornell University's School of Hotel Administration—offers the latest thinking on the best practices and strategies for hospitality management. A must for students and professionals seeking to enter or expand their reach in the hospitality industry, The Cornell School of Hotel Administration on Hospitality delivers the authoritative advice you need to:
Develop and manage a multinational career and become a leader in the hospitality industry
Maximize profits from franchise agreements, management contracts, and leases
Understand and predict customer choices, and motivate your staff to provide outstanding service
Manage hospitality businesses and the real estate underlying the businesses
Control costs, coordinate branding strategy, and manage operations across multiple locations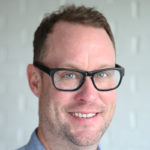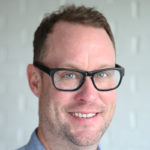 Latest posts by Chris Wofford (see all)