According to Deloitte, the successful organizations of the future will likely be those that can "move faster, adapt more quickly, and learn more rapidly." Between 2010 and 2020, 15.7 million new project management jobs are expected to be created in the global job market as organizations position themselves to create the rapid velocity and agility today's digital world demands. Now, professionals can build skills for the project-driven future with Cornell's new Project Management online certificate program while accumulating 50 education hours toward their Project Management Professional (PMP)Ⓡ certification.
"This program is for anyone who works in a project environment, regardless of function or industry. Professionals gain a concise understanding of today's project management space, learn practical skills and tools, and address crucial behavioral issues affecting project success," said faculty author Linda Nozick, Ph.D., professor and director of Civil and Environmental Engineering at Cornell University.
Available through eCornell, the Project Management program includes five online courses that can be completed over three months in three to five hours per week. Students will learn and practice how to:
Get Organized:

Schedule, track, and control projects using work breakdown structures, project networks, Gantt charts, and PERT calculations.
Plan and Manage Resources:

Combat the "creeps"—in scope, budget, effort, and time—by identifying critical project resources, resource leveling, "crashing" or "fast tracking" certain tasks, and understanding behavioral dynamics.
Manage Risk:

Understand types of project risk and use tools to assess the probability of project completion, make decisions, and mitigate risk.
Track Performance:

Use earned value management (EVM) to summarize project performance across budget, deliverables, and schedule as work unfolds.
Think Agile:

Learn the agile project management mindset, where best to use it, and how it differs from traditional waterfall and LEAN methodologies.
The Project Management certificate does not require formal project management training, is relevant for project team leaders, managers, and members, and is especially helpful for experienced project managers who seek a practical framework for project success.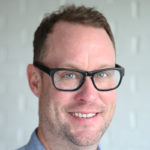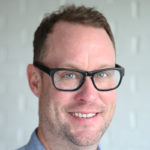 Latest posts by Chris Wofford (see all)