In the midst of companies like Yahoo and Best Buy re-evaluating their remote work plans and calling some workers back into the office, Cornell University is only planning on expanding their remote and flexible work plans, including them in a multitude of programs and plans across campus.
In the past 25 years, Cornell University has really shifted from looking at flexible work as a means to accommodate working families to really starting to treat it as part of our organizational business strategy. And I think that this is very evident in our 2010-2015 University Strategic Plan. It's very specific in stating that we will sustain and expand flexible work arrangements whenever feasible. So I think that the attention is certainly placed on that as a means to driving our university forward.
Another plan that was recently created in 2012 is called Toward New Destinations. And the emphasis of that plan is really addressing diversity and inclusion in our workplace and in our student bodies. You may think that flexible work arrangements won't have a home in addressing diversity and inclusion, but really the way that we look at diversity issues is that we want to create, foster, support a very diverse workplace environment for all kinds of employees and personal life experiences. And flexible work is just one tool in a large basket of work life programs that can do as such.
A third Cornell University plan, the Cornell Climate Action Plan, really takes a look at reducing carbon footprint, the amount of traffic that we have coming to campus, and the demands that we have on our parking infrastructure. Obviously, remote work among other types of flexible work arrangements like compressed  work is a means to being able to support those goals and those priorities.
And, lastly, I would add that even the federal government is taking a look at flexible work arrangements as a means to creating a very diverse workforce and using it as a tool to address issues like emergency planning and really just trying to have the most diverse and engaged workforce as possible.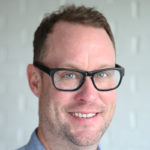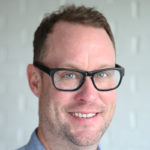 Latest posts by Chris Wofford (see all)