ILR School's new e-learning program provides nine Cornell credit hours.
eCornell and Cornell's ILR School are pleased to announce the launch of the Graduate Certificate in Human Resources Management. This new online certificate program is the first of its kind by the ILR School offering nine graduate credits towards a Cornell Master of Industrial and Labor Relations or Master of Professional Studies from ILR.
The new program is designed for human resources professionals seeking to develop executive-level HR and management skills. The program can be completed entirely online in as little as nine months. The curriculum can be customized to allow students to tailor their course options to meet individual learning objectives and offer unprecedented access to ILR faculty through an innovative combination of:
Interactive online HR courses.
An immersive leadership experience.
Live and recorded webcasts with expert ILR faculty.
A Portfolio project in which students apply the coursework directly back into the workplace.
The Graduate Certificate in Human Resources Management includes courses written by ILR Dean Harry C. Katz; Samuel B. Bacharach, McKelvey-Grant Professor; Christopher J.  Collins, Associate Professor and Director of the Center for Advanced Human Resources Studies; Patrick M. Wright; William J. Conaty, GE Professor of Strategic HR; and Ronald L. Seeber, Professor and Associate Dean, ILR School and Cornell University Vice Provost for Land Grant Affairs.
Learn more about the Graduate Certificate in Human Resources Management.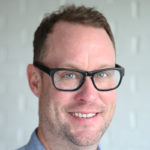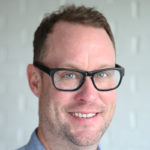 Latest posts by Chris Wofford (see all)