At the Enterprise Learning! Conference & Expo last month, we saw some great learning and workplace technologies at work. In this session, we will share how organizations like Cheesecake Factory, Best Buy and WalMart are taking training out of the classroom and placing into the hands of learners. Coupled with new mobile solutions, you will see real world applications of user generated training, produced quickly and easily, and the methods to mobilize it—all on a shoe string budget.
Register for this complimentary webinar here.
Join Joe DiDonato, Editor at large, Elearning! Media Group and Liza Taylor, who heads up training for Creative Channels; and David Klein, Chief Advocate for Mobile Learning; and discover:
• The top 10 learning trends of 2012
• How companies are leveraging YouTube, social platforms and mobile solutions for learning
• The impact of user generated content on learner engagement and outcomes
• A demonstration on how to leverage these tools within your organization

Can't make it? Download Business Planning & Governance for Corporate Training.
Bonus: Register for this session and receive the E-Learning User Study 2011 at no cost (a value of $800).
We hope to see you there! Register now!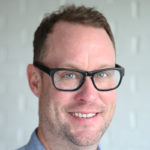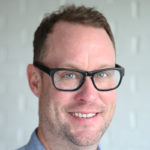 Latest posts by Chris Wofford (see all)