Faculty from the School of Hotel Administration at the Cornell SC Johnson College of Business have partnered with eCornell to develop an online program focused on commercial real estate investment projects. From property development to valuation and management, the new Commercial Real Estate certificate program prepares real estate professionals to successfully develop and manage real estate assets.
"We walk students through the entire real estate process, from start to finish, unifying the specialized knowledge and principles in a very intentional way," said faculty co-author Jan deRoos, the HVS Professor of Hotel Finance and Real Estate. "Whether you're new to real estate or looking to move up in the industry, this certificate provides a robust overview grounded in application."
The Commercial Real Estate certificate, offered online through eCornell, comprises six courses designed to be completed in three to five hours per week. DeRoos collaborated with Hotel School colleagues Jeanne Varney and Bradford Wellstead on the curriculum. Participants will learn and practice:
Planning a real estate development project;
Managing a project budget, schedule and contingencies;
Developing a real estate investment strategy;
Structuring and financing real estate investment deals;
Effectively leasing and maintaining real estate properties, and
Managing real estate assets.
The program is ideal for real estate developers; professionals with responsibility for real estate investments; financing and asset-management professionals; and people aspiring to work for real estate funds, real estate investment trusts (REITs) or real estate advisory firms. Students who complete all courses receive a Commercial Real Estate Certificate.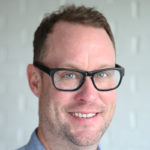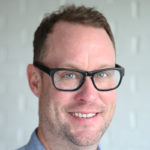 Latest posts by Chris Wofford (see all)