You've heard plenty of sayings, mantras and inspirational quotes about the power and necessity of change.
Here's one more.
"Progress is a nice word. But change is its motivator. And change has its enemies."
– Robert Kennedy
One of the enemies of change in business – perhaps its greatest – is a lack of process.
For effective leadership, understanding the change management process is critical.
Change is necessary for organizations to meet long-term goals and help employees reach their highest potential. Having a formal process can help leaders celebrate accomplishments and keep their vision organized and action-oriented.
What is the change management system?
One of the highest-regarded and commonly found systems of change management is known as the Prosci system—used by numerous Fortune 100 companies and organizations around the world. According to this system, there are three phases of change management:
Prepare for Change – it is important to define a strategy to ensure that members of the team are prepared and ready for change. This includes developing a sponsorship model.
Management – where concrete plans are developed and implemented.
Reinforce Change – collect and closely monitor feedback to determine gaps. Any problems should be corrected and achievements should be celebrated.
Why is the change management process necessary?
Going through a formal process of change management can help leaders gauge:
their direction to see clearly how well the company is achieving its internal goals;
how well people are adapting; and,
what might still need to be accomplished.
For many leaders, it can be difficult to take their vision and successfully implement it on a company-wide scale. They might successfully develop a pristine vision, but without the tools to help everyone around them recognize and act on the potential, the vision will suffer.
Others may also struggle with identifying optimal opportunities for change that can bring the organization to the next level. The inability to capitalize on growth opportunities can result in an organization that stagnates or fails.
So what does change management actually result in?
The change management process guides leaders to the tools they need to recognize opportunities for change, successfully implement them, and reap the benefits of a growing company. Understanding the process can help executives and leaders successfully navigate towards their goals and visions.
And that, ultimately, is often the distinction between success and mediocrity in business.
Those interested in learning more about the process and how they can further develop meaningful leadership skills should consider working towards one of eCornell's Leadership and Strategic Management certificates.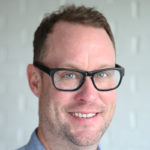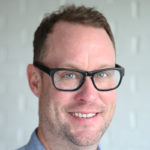 Latest posts by Chris Wofford (see all)