"People are more motivated than ever before, which has unquestionably led to improved delivery of the missions' mandate."
Staffing Field Missions Around the World
The United Nations Department of Field Support (UNDFS) manages personnel, finance, logistics, information and communication technology for United Nations' field-based peace operations around the world.
There are currently 464 DFS staff at UN Headquarters in support of 33 field operations involving over 100,000 military, police and civilian personnel. Among other things, the UNDFS is charged with providing human resources training and certification for 600 United Nations HR personnel, particularly in developing and strengthening HR practitioners' core capabilities so that performance is consistent with UN objectives.
Solving a Global HR Training Challenge
However, the UN had discovered core-skills competency gaps in a large contingent of global HR practitioners. There were also specific deficiencies in leadership and strategic management skills among higher-level supervisors and managers. Because HR practitioners and supervisors face all manner of social, political and physical challenges in the field, establishing UN-standardized practices and protocols for human resources is particularly vital. Ensuring a global standard, however, was proving difficult within the UN framework for HR training.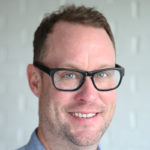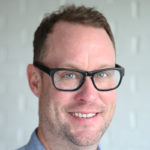 Latest posts by Chris Wofford (see all)