Twitter is a free social networking tool that keeps people connected with one another and with sources of information. Twitter users submit updates, called "tweets," about what they are doing at the moment. These text-based tweets cannot exceed 140 characters. Twitter traffic is exploding and recently reached 50 million tweets per day. If you do a quick search using the tool, many brand name companies use Twitter as another way to connect and communicate with customers, partners, analysts and employees.
Updates are displayed on the user's profile page and delivered to other users who have signed up to receive them. Senders can restrict delivery to those in their circle of "friends." Users can receive updates via the Twitter website, SMS text, RSS, or through any ever-growing number of applications such as Twirl and Facebook for mobile devices.
Can Twitter be used for training & development? How? A few ways to consider:
Provide real-time nuggets of learning
Even faster and more digestible than rapid e-learning, Twitter tweets could be used to distribute real-time/just-in-time nuggets of information as needed. Consider a Twitter network of geographically dispersed sales people who can instantly and constantly share competitive information and insights AS THEY OCCUR IN THE FIELD. Articles, news items, YouTube videos…almost anything can be shared instantly (and easily using the "shorten URL" feature).
Follow-up/archive method
Twitter is a great tool for communicating and asking questions on conference calls and webcasts. Another benefit: using Twitter enables you to keep a record of the questions and comments in a format not unlike a chat or blog post.
Reinforcement & reminders related to processes, policies and procedures
Twitter can be used to reinforce new content because it allows you to send and see quick snippets of information…ideal for sending out reminders, how-to's, examples and clarifications…all important when it comes to maintaining consistency related to new processes, policies and procedures.
Are you using Twitter in the workplace? Is it a viable tool for learning and development? Post your ideas and comments below.
BTW, follow eCornell on Twitter at www.twitter.com/ecornell_online.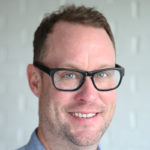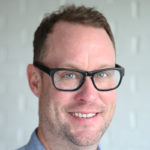 Latest posts by Chris Wofford (see all)