President Obama's original plan for community colleges included $500 million to create free online courses that individual institutions could then customize for their students. That money never materialized — it was left out of the student aid legislation in last month's health care bill.
But a foundation-supported effort with similar goals is actually growing. The National Repository for Online Courses (NROC) was hoping for that government money to help expand its existing vault of free courses, says Gary Lopez, the repository's director. Still, with online education becoming mainstream and many community colleges experiencing enrollment booms beyond their physical capacity, NROC's membership is on the rise. At the same time, the repository's reliance on membership fees calls into question how "free" its courses actually are. .
. . While they are free to independent learners, NROC courses are not free to institutions — or, in at least one case, to the students who take them through an institution.
. . . Individuals can sign into the HippoCampus, NROC's e-learning
portal, and take the courses for free. But if an institution or system wants to deploy the repository's content at scale, they have to pay an enrollment-based "membership" fee, which can run from $3,000 to $50,000 per year (although the higher range generally applies to state education systems, not single institutions). If an institution or system wants to host the content on its own learning-management systems, it can cost more.
. . . Then again, NROC, which was built on grants from the William and Flora Hewlett Foundation, is on the brink of achieving self-sufficiency — something most OER projects can only dream of.
Read the complete article.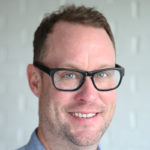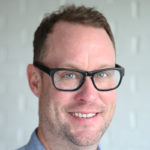 Latest posts by Chris Wofford (see all)