Each month, the Center for Advanced Human Resource Studies (CAHRS) publishes this list of the top 10 resources and articles that we have found in the HR world. Read through and let me know if you find them useful or if you found other links we should take a look at in the comments section below.
1. When Pay is Kept Secret, the Implications on Performance Are Revealing
Summary: Researchers set out to draw from expectance theory notions to explain how the effects of pay secrecy on perceived performance-pay instrumentalities are likely cause a generally adverse effect on individual task performance.
2. The New Employer-Employee Compact
Summary: The authors propose a new employer-employee compact to make organizations more agile and entrepreneurial. The article outlines 3 key components with action items to make the compact workable: (1) Hire employees for a defined period of time (2) Encourage and even subsidize employees to build networks outside of the organization (3) Establish employee alumni networks to build career-long relationships with employees after they have moved on.
3. An HR Icon Reflects on Retirement
Summary: Effective June 1 Randy MacDonald, senior vice president of human resources for CAHRS Partner IBM, will be retiring after 42 years in HR, the last 13 of which were with IBM. In this interview he shares about the succession planning leading up to the selection of Diane Gherson, what HR needs to do to be even more successful in business, and the key attributes of an extraordinary HR leader.
4. Balancing the Pay Scale: Fair vs. Unfair
Summary: Reward system designs need to balance incentive effects and equity concerns, and increased transparency around compensation and benefits can help employees understand their level of compensation.
For more on Compensation, take a look at Kevin Hallock's Business Insider article "Why Pretty Much Everyone Thinks They're Underpaid."
5. Fixing the Disconnect in Talent Decision Making
Summary: Trying to make decisions without integrated data—or the wrong kinds of data—can send a company off course. HR analytics illuminate patterns that are difficult to observe with the human eye.
For more on HR Analytics, take a look at the January Working Group Summary.
6. Hitting the Intergenerational Sweet Spot 
Summary: HR should target maximum engagement for all employees by not taking    characteristics of  millennials out of context and understanding that both millennials and Baby Boomers value challenging, meaningful work and opportunities for development.
7. Research Backs the Benefits of Flex Work for Workers – and Companies
Summary: There is a large quantity of academic research on flexible work arrangements that provide valuable insights into the debate, for example the positive effects of telecommuting are maximized at 15 hours per week and flexibility around work hours is more effective than flexibility around workplace.
For more information on Remote Workers, take a look at the Remote Workers Working Group Summary.

8. Incentivizing Creative Employees Towards Increased Competitiveness
Summary: The author argues that compensating and acknowledging employed inventors can incentivize creativity, innovation, and profitability.
9. The HR-Risk Connection
Summary: HR and risk management have begun working closer together to improve their bottom lines, streamline processes and ensure risks are addressed and/or countered before they take on any significance.
For more reading on Talent Management, visit the CAHRS Talent Management Center of Excellence.

10. Your Assumptions About Cultural Adaptation Are Probably Wrong
Summary: The workforce has never been more global, yet when working internationally most people focus on more concrete pressing tasks than the global element of their work. As a result, they often follow "gut" instincts about cultural adaption, which tend to be wrong.
For more reading on Globalization, take a look at the Singapore Human Capital Challenges for the Emerging Market and Talent Management Challenges for the India Market.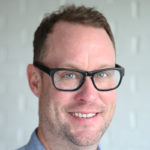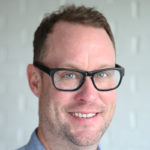 Latest posts by Chris Wofford (see all)