There was more content created online in the last two years than was created in all of the prior 2000 years. Every conversation, tweet, and piece of content is a part of your brand image, and impacts a prospect's experience with your brand.
The future success of your brand relies on you being able to provide and manage a positive experience across over 60+ marketing channels, 24 hours a day. Simple branding no longer works; the only sustainable way to consistently provide a positive experience to your prospects is by understanding Mindset.
Salesforce.com's Mathew Sweezey explains why the modern digital landscape has killed the traditional concept of branding, and why Mindset is your only hope for building a consistent brand in the future.
Mathew Sweezey is the Head of B2B Marketing Thought Leadership for Salesforce.com. A consummate writer, he authors a column for Clickz.com on marketing automation, has been featured in publications such as Marketing Automation Times, DemandGen Report, Marketing Sherpa, ZDNet, and is the author of Marketing Automation for Dummies. Mathew speaks more than 50 times per year around the world at events such as Conversion Conference, Dreamforce, SugarCon, and to companies including Microsoft, Investec, NetJets, and Restaurants.com, to name a few.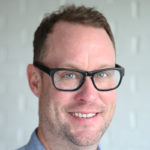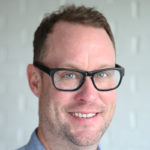 Latest posts by Chris Wofford (see all)