This article dives deeper into the second step of the ABCs of Creating an Effective Social Media Policy: baselining the current state of your social media policy and the way its being interpreted by employees. Read the article, then download our sample social media use survey as a jumping off point for your own baselining efforts.
Whether your organization already has a social media policy, or is working to develop one, baselining the current state of its social media use is critical to success. You can't craft a solid new policy, or address failings of an existing one, if you don't have a clear picture of what's happening on the ground in your workplace.
Making these assessments can, and should, be done before a new policy is even issued. It's as simple as surveying employees to find out how much they know about existing policies and how those policies are being interpreted daily. Conducting an organization-wide survey to assess social media use provides a baseline level of intelligence that's essential for successful, beneficial policy making.
Different questions for different roles
One way to increase survey participation and ensure more robust results it to create different versions of your questionnaire targeted to different employee roles. For example, consider making one questionnaire designed for individual contributors and another designed for managers.
For individual contributors, be sure to ask questions covering all aspects of social media policy and use. This may include asking employees to describe your company's social media policy as it relates to specific areas such as blogs or tweets, or asking them whether they've received any formal instruction on these policies. You also want to know whether employees are following policies. But don't ask this question directly; few employees will admit their transgressions. Instead, ask employees specific questions about use, such as "Do you ever use mobile devices to engage in personal social media use at work?"
For managers, be sure to ask questions to uncover whether they've reviewed current laws relevant to business records, monitoring, and electronic data. You also want to know if managers are finding that their employees' use of social media is impacting productivity, or creating legal problems.
Remember the goal
The goal of this process is to accurately baseline how your employees are using social media at work, not to catch specific wrongdoers. To get honest answers, assure employees of your survey's confidentiality before it's administered and that you will make no effort to identify individual respondents.
Conducting an employee survey of your organization's social media use is the first step in assessing the high-risk issues a new policy should address; the effectiveness of your current policy; or areas in need of change.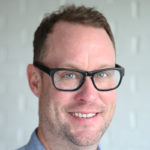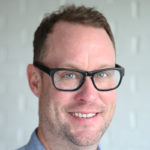 Latest posts by Chris Wofford (see all)