Anyone who eats knows that certain foods taste even better when we pair them with others—think salt and caramel, cookies and milk, or smoked sausage slathered with grilled sweet peppers and onions. Wine has the same power, and customers will spend more money in restaurants that offer exciting wine and food combinations that enhance their dining experience.
As part of the Hospitality webinar series hosted by eCornell, wine educator Cheryl Stanley from the Hotel School at Cornell University provided an overview of the basics of food and wine pairing, as well as ideas for creative non-traditional pairings that you can try at home or on a restaurant menu.
An abridged version of her conversation with eCornell's Chris Wofford follows.
Wofford: Cheryl, it's great to have you with us. Let's get started.
Stanley: Today we are going to be discussing smart ways to pair wines with food. People tend to think that there's some magic formula associated with food and wine pairing, but you really just need to start with the basics.
It helps to start by asking, what is wine? Wine is just fermented fruit juice. Yes, you have some alcohol in there, of course, but you also have acid, sugar, tannins and water. And what's in food? You have acid and sugar, and you have tannins in some food products. You also have fat and flavor. So, with food and wine pairing, you're just aiming to highlight or complement some of those basic similarities.
Wofford: Are there rules of thumb that we should generally follow? How do you start pairing?
Stanley: Before we get into talking about specific wines, the very basic rule of thumb is red wine with meat and white wine with fish.
There are other general concepts that one can follow. Some of them involve matching or complementing body. Kevin Zraly, the author of the Windows on the World wine book, has a great methodology for explaining body to someone. Body is like milk fat. A full-bodied wine is like cream, and a light body wine is like skim milk. Within that range, you also have two percent and whole milk. So if you're having a food that is full-bodied, you can complement it with a full-bodied wine. There's also contrasting, where instead of balancing, you're actually kind of juxtaposing or using the wine to contrast something in the food.
Wofford: What's a common example of that?
Stanley: Acid is a perfect example because acid cleanses. You can have a fatty dish like steak and an acidic wine would cleanse the palate. It actually refreshes the guest's mouth to take the next bite.
Personally, I love complementing flavor with flavor too. If you have a particular flavor in a wine, like a grassy-ness in the Sauvignon blanc, you could match that flavor with the grassy-ness in a cheese. That ties into another concept which you'll commonly hear in the sommelier world: "grows together, goes together." That's pairing food and wines from the same area.
Wofford: Can you tell us a bit more about how we can get to know different flavors? What do you recommend?
Stanley: The Flavor Bible is an amazing book because it goes through the ingredients in dishes. For example, under "mushrooms" it has all of the different ingredients and spices and cooking techniques that complement mushrooms. The authors worked alongside a lot of chefs, so it's not just their own opinions about what makes that perfect pairing.
If you're looking to do a food and wine pairing, you can consult that book and say, "Okay, well, these flavors are going to be in this dish and this is what's complementary." Then you can look at your wines and see what's available that could complement some of those flavors.
Wofford: Is it important to have a common vocabulary when talking about this? Something like 'flavor' seems like it could be difficult to articulate.
Stanley: That's right. Building a sort of Rolodex of these flavors and aromas can assist you in making pairings in the future. How often do we honestly stop to think about what's in our food? How often do you actually taste the wine, and really smell it and think about what you're getting from the glass, and what you're getting from the dish?
Wofford: What are some different ways restaurants can present wine pairings with food from a menu standpoint to ultimately drive more sales and revenue?
Stanley: I always bring up a 2008 study done by Wine Spectator. About 18,000 people responded to the survey and 50 percent of them said they prefer to see the wine list organized by varietal. That can be helpful with food and wine pairing because if you have the varietal listed, you are adding another tidbit of information and it can decrease people's anxiety. They might not know that Chablis is actually Chardonnay. Or they might know that they like New Zealand Sauvignon Blanc, and although you don't have a New Zealand Sauvignon Blanc on your menu, the guest can see that you have a Sauvignon Blanc from France.
Wofford: I think the varietal thing is a really good idea because picking a wine is sometimes intimidating.
Stanley: It is. I teach my students varietal lists because they are so popular and you can see a lot of benefits from wine sales by designing your list by varietal. One thing I also recommend which ties into food and wine pairing is to list the wines by body. For example, having your Chardonnay section list the lightest bodied Chardonnay first and the fullest bodied Chardonnay at the bottom. This way, if a server is not confident in their wine knowledge and a guest says they would like a full-bodied Chardonnay, they know to recommend the wines at the bottom of that section.
Wofford: Do you have some basic words of wisdom for how to build a well-rounded wine list? Are there any trends you're seeing?
Stanley: Guests are getting more knowledgeable about wine. In some ways that's good and in some ways it's bad. There are some wine blogs out there that provide misinformation. Like with anything else, you have to be very careful about where you get your information online.
In terms of building a wine list, there are certain wines that you need to have. You need a light-bodied white wine and a full-bodied white wine. You need to have a light-bodied red wine and a full-bodied red wine. Depending on your staff's knowledge and your clientele, do you go crazy with those and do a Nebbiolo from the Langhe region in Piedmont from Italy? Or do you do a Napa Valley Cabernet Sauvignon that people would be more familiar with?
I see some young beverage directors who try these wines that are really esoteric. They can't sell them because the staff doesn't even know how to pronounce them. That's another big thing – train your staff on pronunciation. If they can't pronounce it, they won't sell it.
Wofford: I'd like to turn to some questions from the audience. Parminder asks: "How does one pair wine with Indian cuisine?"
Stanley: I love off-dry wines with Indian food. This could be an off-dry German Riesling, or even an off-dry Riesling from here in the Finger Lakes. Indian cuisine is so delicious and flavorful that you're not looking for a wine that will butt heads with all of those different flavors. You're looking more for a wine to cleanse the palette and just refresh. Another idea is rosé, which is high acid but with a little bit of a bigger body. That can also be very complementary to Indian cuisine.
Wofford: We have a good question here from Alison: "I have a really hard time knowing what dry actually tastes like. When someone is looking for a nice dry red wine, what flavor profile or flavor characteristics am I looking for in particular?"
Stanley: When a guest wants dry, I always like to follow up by asking what wines they normally drink. Because every person can have a different definition of what dry is, especially with some of the red wines that they're now producing with higher amounts of residual sugar. They're still being marketed as dry but they're not, they're actually sweet. So some people perceive dry as having very little residual sugar. Others perceive it as high amounts of tannin. That's why a safe bet is to always ask what they enjoy drinking at home, and then gauge off of that brand or style or region to pick up on their definition of dry.
Wofford: We've got another great question: "As the wine drinking public becomes more sophisticated, more interesting varietals and new countries of origin emerge. How much should you change your menu based on new trends?"
Stanley: Don't let trends dictate what you have on your list because you really need to listen to your guests first. If you have guests that enjoy drinking a full-bodied California Chardonnay, then you better have a full-bodied Chardonnay on there. They say that Grenache Blanc is becoming the hot varietal to replace Chardonnay. Well, that's great but you're still gonna have guests wanting the Chardonnay. So keep it on, and then introduce the Grenache Blanc. Offer a taste. If you offer a taste, you're educating your guests and you're giving them an experience that they might not get at another restaurant, for a cost that's miniscule to you.
Wofford: What are some pitfalls you see people do over and over when it comes to their wine pairings? What are some common mistakes that are easy to fix?
Stanley: One thing is having wines that people can't pronounce by the glass. You need to have some good go-tos. I go back to Chardonnay, and I go back to Cabernet Sauvignon. Those are comfortable wines. People understand them. People are familiar with them.
But if you want to still have fun with a Chardonnay, don't do Napa Valley, do Margaret River in Australia, or do Casablanca Valley. There are opportunities to still have fun by introducing new places to your guests and to your staff, but still with a varietal that people can be comfortable with. Then see how it goes — maybe you need to go back to Napa Valley, and maybe you don't.
Another thing is just the importance of reading the table. If the guests are having a business meeting, they're not going to want to spend a lot of time talking about wine. They'll want to just pick it. But if it's an anniversary or it's kind of an first awkward date, then you might want to talk a little bit about wine as a server because that can start fostering conversation at the table.
Wofford: Any last thoughts to share? Other than encouraging viewers to check out the great Rieslings coming out of here in the Finger Lakes, of course!
Stanley: It's interesting you say that, as I'm the faculty advisor to Cornell University's blind wine competition team and we were at a competition at the L'Ecole Italia in Lucerne in June. There was a Swiss Wine Magazine that had an article that said the Finger Lakes would in the future be the main competitor to German Riesling. It was pretty incredible.
The last thing I want to say is also my biggest recommendation for food and wine pairing and that is to never judge the guest on what he or she wants to drink. If they're drinking what they're happy with, they're going to have a great meal. If you push them into drinking something that you think is the best pairing and they don't like it, you have just ruined the experience.
Wofford: That's really great advice. On the one hand, you are kind of a tastemaker, so you should be able to offer pairings when asked. But on the other hand, it goes back to reading the table and dealing with the audience that you have and making them happy.
Stanley: Absolutely. Help them out if you can but ultimately you have to please your guest.
Wofford: Cheryl, this has been great. Thank you.
Stanley: Thank you, Chris.
Want to hear more? This interview is based on Cheryl Stanley's live eCornell WebSeries event, A Perfect Pairing: Wines to Enhance Your Guest Experience and Bottom Line. Subscribe now gain access to a recording of this event and other Hospitality topics.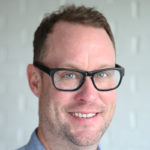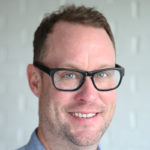 Latest posts by Chris Wofford (see all)