It's been nearly a month since Twitter launched its new video-sharing mobile application Vine, and it's not just individuals taking advantage of these six second looping video clips, companies and hotels are joining in this new marketing opportunity too. This app, which is currently only available for the iPhone and iPod touch, allows users create videos which can be straight shots or stop-motion format (which is very popular) with no editing capabilities. Similar to Instagram, the videos can be tracked by hashtags and subject matter as well as Vine's 12 organization categories such as food, travel, and even how-to.
In just a few weeks, one of the major groups to attach to the new app is not surprisingly travelers, many posting brag-like videos of how great their hotels are. Six seconds can capture an entire tour from the front of your building, through the lobby, into the bar, into the room, and even a view from the balcony. Of the 30 or so videos I watched, at least ⅔ of them showed the bathroom amenities.
So how can you use Vine to market your hotel?
1. Virtual Tours
Make them yourself or encourage your guests to make them and tag your hotel to show off your space. You can do this with your different guest rooms, ballrooms, dining facilities, and even fun things to do around the property.
Come and have a cup of coffee or tea at Lexicon lounge #nyc #travel vine.co/v/bXZdl2UTUDw

— Hyatt 48 Lex NYC (@Hyatt48Lex) February 27, 2013
2. Welcome Message
Record from the point of view of an arriving guest to show prospective customers what a warm welcome you give the second they arrive at the front of the building.
3. How-To
Serving a special drink at the bar or specialty dessert at dinner? Try filming a short "how-to" make it and post it for all your guests so they can take their experience home with them.
The making of the "first in flight" cocktail! #cocktailbuilds vine.co/v/brF9l0Mv9bB — Fearrington Village (@FearringtonNC) February 17, 2013
4. Daily Menu
Why just post your beautiful nightly specials in just the printed menu? Why not show them off in a short series of styled stop motion videos to give guests something to think about all day?
#tapa example#vine #challengeSobrassada spicy pork spread with mascarpone#vinealmescub #howto vine.co/v/bgDWKPIFWHM

— +cub (@mes_cub) February 25, 2013
5. Weather Reports
First thing in the morning, hop outside and film a few views from your hotel to show what it's going to be like outside that day.
6. Contests
Ask your potential guests to submit their own Vine videos under a certain theme like "what is love" or "fun in the sun" and award the best video with a weekend getaway.
You have 4 hours left to submit ur #ValentineVine to win a romantic break 4 2. Here's some inspiration vine.co/v/bvw2qTUMrmW(by @for_kate)

— The Cavendish London (@cavendish_hotel) February 11, 2013
7. You: Behind the Scenes
Take the opportunity to show off your employees doing what they do best. Show off a little personality and you will humanize your brand and give customers a reason to connect emotionally with you.
While it is just starting to find it's legs in a crowded media market and it's unknown whether it will stick around, Vine is quite an entertaining opportunity to engage with your customers. Have you already jumped on the bandwagon? How are you using Vine? Or, if you're new to the game, how would you use it to market your hotel?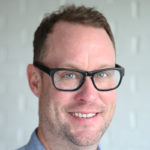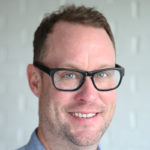 Latest posts by Chris Wofford (see all)