Much is expected of today's learning leaders. They must ensure that their organization has the learning opportunities and resources it needs, measure the business value the department provides, and stay on top of their evolving roles. This session is designed to help learning leaders build personal and organizational agility and success through learning. The seven strategies introduced in this webcast will help you stay at the top of your game.
Presenter: Mollie Lombardi, President and Principal Analyst, Workforce Management, Brandon Hall Group
Mollie Lombardi has spent the last 15 years working with HR leaders across the globe, surveying and interviewing tens of thousands of end-users to understand the key workforce challenges facing today's organizations. Her research focuses on understanding the combination of strategies, processes, tools, and technologies that enable organizations to achieve measurable business success. Mollie's research and consulting work has helped organizations in a wide variety of industries unleash the potential of their talent, unlock the insights from their workforce data, and think through the change management challenges required by shifting demographics, changing marketplace needs, and technological innovation in the human capital space. She has written and spoken about a wide variety of human capital management topics, including strategic workforce management, workforce planning, employee assessments, and the use of emerging technologies.
The Association for Talent Development and eCornell present a free webinar on Thursday, November 20, 2014 2:00pm – 3:00pm EST: 7 Strategies for Learning Leaders: Driving Agility, Accountability, and Results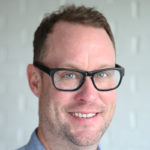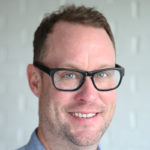 Latest posts by Chris Wofford (see all)