You have the education, the skills, the experience, the courage and insight to lead. But leadership is about many things, and a big part of what makes a leader is appearance. It might sound superficial, but leadership is an intellectual pursuit that is as superficial as it is profound. As you know from working in hospitality, appearances make all the difference. Here are some tips on how to not only look more like a leader, but to become one as well.
1. Update your resume. That's right, even if you aren't looking for a new job right now, write your resume for the job you want to have. Review the last few months/years and assess which projects and responsibilities are illustrative of your talents and skills. Get your successes out there and consider what your "wins" indicate about your leadership ability. Think about your transferable skills and frame them in the way they bring the most value to an employer, whether or not you're on a job search.
2. Evaluate your look. Everyone should take some time to review their clothing and consider what their wardrobe says about them. Review your clothing and make sure it fits, clip any stray threads, mend any tears and get items cleaned so they are wrinkle-free. For those who work in non-traditional environments, "casual" most certainly does not mean "sloppy". Establish an expectation of professionalism in everything you do. It begins with your clothing.
3. Be polite. Who is likely to get your help, the person in another department who smiles and says "Hi" when they see you, or the person who looks down when you pass in the hall?  As you move into leadership territory, people will remember you for your kind words or genuine thanks as much as your accomplishments. Charisma is everything.
4. Be present. When in a meeting, are you the person poring over your smartphone? Or playing Words with Friends?  If you want to be taken seriously as a leader, you must engage the task at hand and not appear distracted. An unstructured, low-stakes meeting can be a waste of time, but the outcome can only be as strong as your desire to make a meaningful contribution.
5. Engage. Be curious about your colleagues jobs and work issues. Ask people about their projects and roadblocks. Broadening your perspective on your business and the people in it will help you be a better leader and teammate. Ask questions, then ask more questions.
Polish your image, take stock and make a genuine effort to get to know your peers. Leadership is about engagement and consideration, the soft skills. People want to work with others who have found the right balance of authority and great attitude. Be that leader!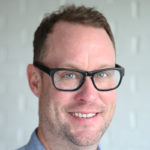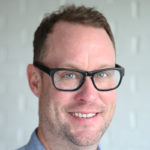 Latest posts by Chris Wofford (see all)