At the second "fireside" chat at Dreamforce 2013, Salesforce CEO Marc Benioff was actually left speechless and blushing by a few statements from Facebook COO Sheryl Sandberg as she covered topics from aggression in the workplace to gender bias and even a tip for improving your sex life (hint for the men, do more laundry).
The top takeaways from the evening:
Girls Aren't Bossy, They Just Have Executive Leadership Skills
"When a boy leads, we don't call him bossy because he is expected to lead. When a little girl does it, she is called bossy and told from an early age that she is not meant to lead." – Sheryl Sandberg
From an early age, professional ambition is expected of men, but is often thought of as optional, or even negatively for women. "She is so ambitious" isn't exactly seen as a compliment in most countries. The same "ambitious" behaviors from men are often labeled "aggressive" when coming from women.
More Women Leaders Makes You as a CEO Look Better
Studies show that more diversity leads to more innovation and productivity. If as a CEO, you are willing to talk about and address gender bias directly and work better with 50% of the population, it's a huge advantage for everyone in your company.
"I want to have more women leaders at Salesforce and have more balance between my men and women leaders. It's selfish because I know it will create a better company and that reflects on me." – Marc Benioff
Women May be the Answer to World Peace
If we had more women at the political tables around the world, who knows how different the decisions would be. Benioff asked Sandberg if she thought the world would be more peaceful if women were in charge. Her answer: "I say let's try it. It couldn't get any worse!"
Despite friendly encouragement from Benioff, Sandberg denies any desire to run for president. She says despite it being a landmark milestone, having a female president in the US won't erase the major issues. "We need to see [women] represented in all parts of leadership, in corporations and government" before we start to see a real change.
"Real change will come when powerful women are less of an exception." – Sheryl Sandberg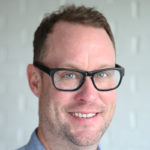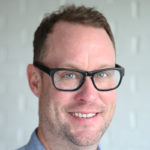 Latest posts by Chris Wofford (see all)