How many times have you thought "I'm not sure if my superiors really know what I bring to this company"? Many times, even during a quarterly or annual review, you may not even be able to answer that question yourself in a way that shows off your skills and how you benefit the organization.
Progressing your career is in your hands. It is up to you to promote yourself to your organizational leaders in a compelling way and articulate your value succinctly and effectively. Being able to speak confidently and specifically about your own professional brand is your pathway to success and you can do it in Cornell University's free course, Career Planning: Craft Your Professional Brand.
Learn to speak confidently and specifically about your professional brand, whether you are advocating in front of stakeholders for funding for your special initiative or trying to gain the support of others in the organization where you work.
Click here to learn more about the course. Visit this page and fill out the form to enroll.
In this free one-hour course, developed by Kate Walsh, Associate Professor of Management and Organizational Behavior at Cornell University, you will craft your professional brand story and practice delivering it for maximum effect.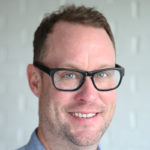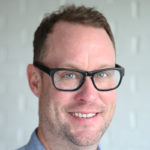 Latest posts by Chris Wofford (see all)